Get 10% Off Now
Did you know? If your Happy Hippo order totals $150+, you can save an extra 10% simply by paying via mobile check!
Mobile checks are fast, easy, and 100% safe to use. Read on to learn how to use one to pay for your Happy Hippo order.
What do I need?
A smartphone or other camera-equipped mobile device
A blank, physical (paper) check from your checkbook
Black or dark-colored ink pen
Adequate lighting
A flat, uncluttered surface
Pay by Mobile Check
On your mobile device, open happyhippo.com.
Add products to your cart until the total reaches or exceeds $150.
Go to Checkout.
Select Mobile Check as the payment method.
Using the image below as a guide, fill out your check.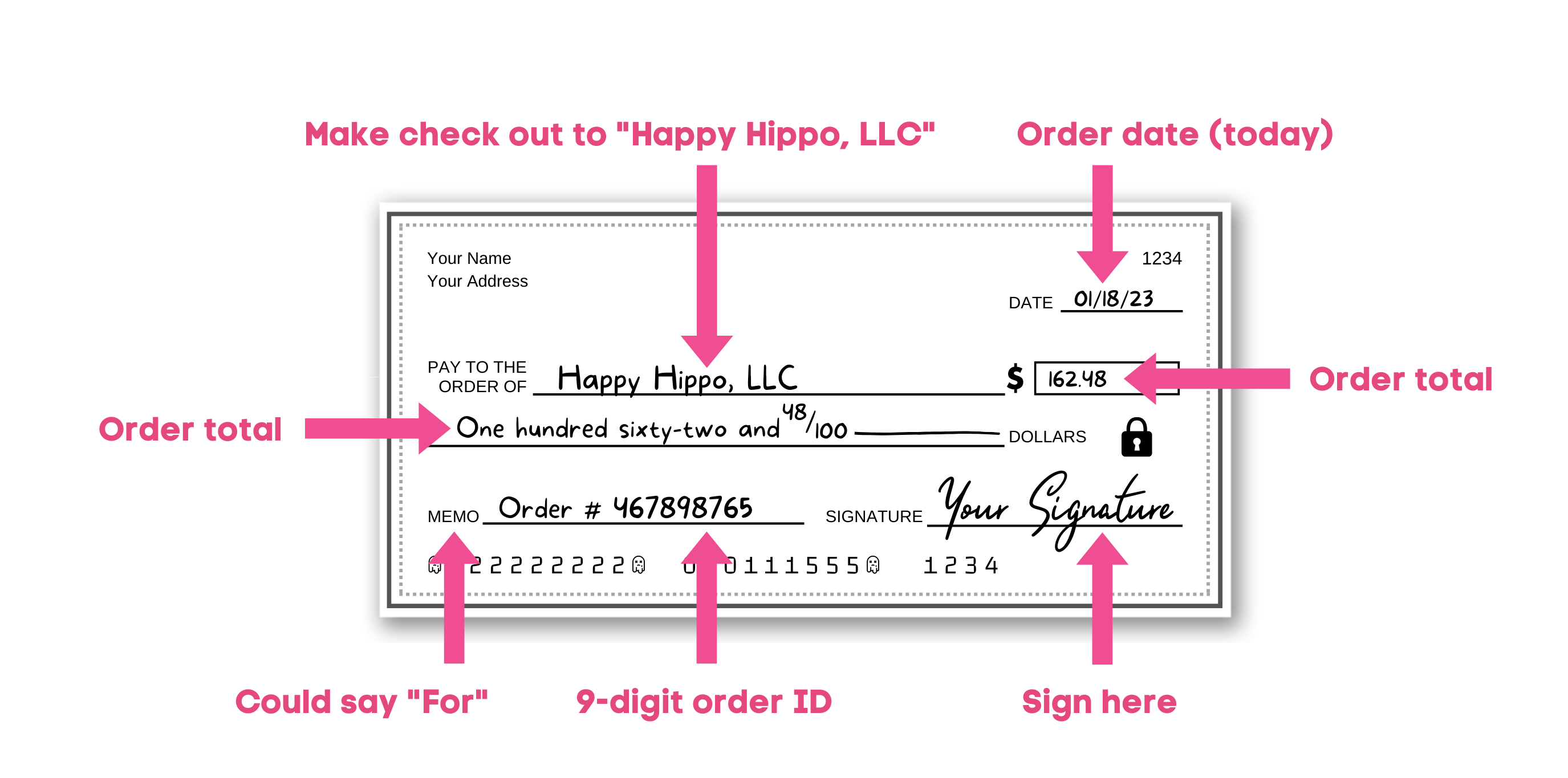 Stage (prepare) your photo setup.

Use your mobile device's camera to take two photos:

Front of check
Back of check

Submit the images.
That's it!
Next Steps
Your mobile check will be processed securely by a domestic (USA) bank.
You will receive a confirmation email once your check has been successfully deposited. If your order was submitted after 5PM EST, your confirmation will arrive the following business day.
Thanks!
Thank you for reading this guide.
If you need more help using a mobile check, send a message to help@happyhippo.com.